MAHARAJA DR.KARNI SINGHJI MEMORIAL FOUNDATION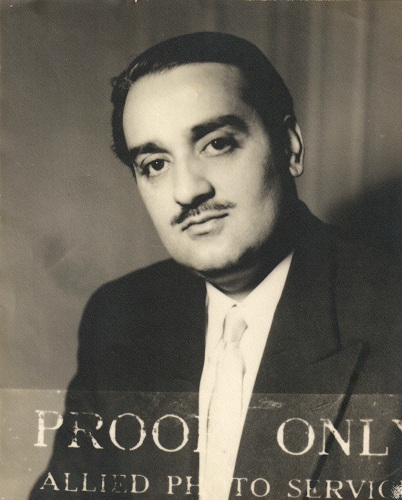 Princess Rajyashree Kumari of Bikaner created this trust in 1999 in memory of herlate father. This trust mainly concentrates in providing vital life saving medical equipment and medicines to the Paediatrics hospital at Bikaner and also to the Veterinary Hospital, Bikaner for animal welfare.
The Maharaja Dr. Karni Singh Memorial Foundation is an attempt to address the social needs & development challenges in the Bikaner region. Ever since the kingdom of Bikaner was founded in the 15th century, its progressive statecraft and visionary leadership has transformed "a desert perfectly unworthy of examination" to what is now hailed as the most successful model of holistic socio-economic development in Rajasthan.
About :-
Yet another effort by the royal family of Bikaner to work for the people of this region and to further a long-standing relationship between them.

The Maharaja Dr. Karni Singh Memorial Foundation is a public charitable trust, set up by Princess Rajyashree Kumari in 1999 in honour of her fathers ideals and philanthropic zeal. The main purpose of the foundation is to work for the people of the Bikaner region for their holistic social and economic development. The foundation has many distinguished people in their advisory board to help identify key issues that need to be taken care of. Its main objectives are -
To undertake programs for research and development for benefit of the poor. These range from employment generation activities like development of arts and craft and other cottage industries; community service; education and health; environment and agriculture.
To aid, in cash or kind, institutions, societies and other bodies that work for the advancement of health facilities, arts and craft, tourism, culture, commerce, trade and other industries.
To promote and preserve local arts and crafts and to encourage local craftsmen.
To provide medical relief to the disabled, help them learn a vocation and assist them financially.
To grant scholarships, books and other reading material to needy students.
To provide contributions and donations to schools, colleges, hostels, public funds, orphanages and other public institutions that work towards the advancement and propagation of knowledge and education. The trust also helps public charitable organizations to construct and run schools and coaching classes for the socially backward and economically weak.
The objects of the Foundation Trust are to provide means for the benefit of the people of the former Bikaner state for –
Helping poor and needy students
Helping needy educated unemployed
Rehabilitation of fallen and or poor women
Helping in the marriage of poor girls
Aid to poor widows
Grant of scholarships to poor but brilliant students who can not afford their studies without help in the field of higher academic and technical education
Helping the inform and disabled persons including old persons with no means of livelihood
Encouragement to poor sportsmen